Service
Blue Blood can provides process services & technologies from Cell culture, Purification, Analysis to be optimized or scaled-up to meet regulatory and economic requirements. We will strive to deliver all processes that are Cost effective, Robust and Scalable.
2.Protein Expression Development
3.Recovery & Purification Development
5.Analytical Methods Development
Blue Blood can take cell line to develop your project from DNA to clone screening and selection. We have experience working with different types of expression system Ex. Pichia pastoris, CHO
Service includes :
-Transfection
-Amplification
-Clone screening
-Clone selection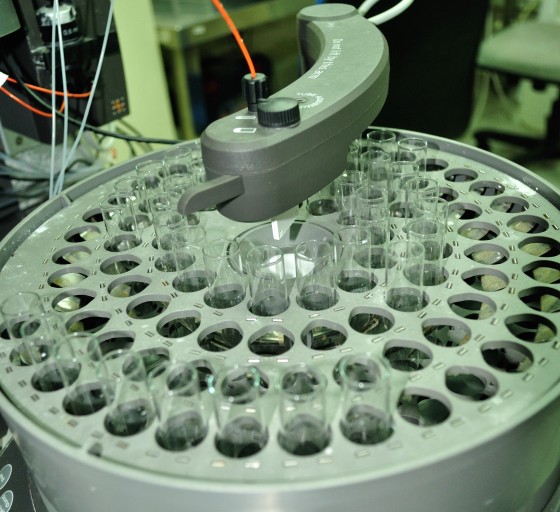 § Protein Expression Development
Blue Blood provide the upstream culture process development and runs batch bioreactor systems with different type of expression system. We can develop process through a combination of screening, media screening, yield analysis, and systematic optimization of parameters. Key equipment includes 5L New BrunSwick Scientific bioreactors with mass flow controllers for gas mixing, continuous centrifuge, BelloStage-3000, CO2 incubator and Laminar flow.
Service includes :
-Cell propagation in flasks, BelloStage-3000, and Bioreactors
-Clone selection based on productivity/stability
-Media screening/optimization
-Adaptation of cell lines
-Bioreactor parameter optimization
-Development of feed strategies
-Process scale-up Scale-up/Technology transfer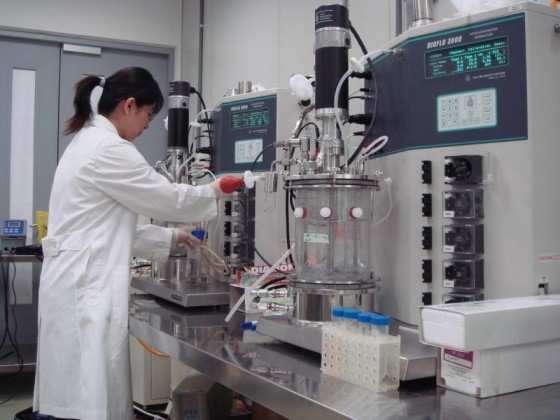 § Recovery & Purification Development
Blue Blood purification development laboratory is equipped to develop new purification processes, improve and trouble-shoot unit operation of purification process, and systematically evaluate process parameters to improve overall process economics. Key process equipment includes a AKTA purifier10, AKTA Primeplus and fraction collector, AKTA Pilot、Bioprocess system、Lab TFF system、XK &BPG Column、UniFlux 10A &30A.
Service includes :
-Develop new recovery/purification processes
-Improve and trouble-shoot existing unit operations
-Column chromatography -- Affinity, HIC, IEX, SEC
-TFF, Ultrafiltration
-Scale-up/Technology transfer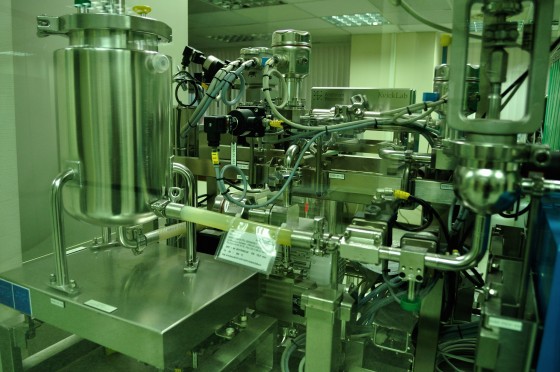 Cells were purchased from Bioresource Collection and Research Center (BCRC)and American Type Culture Collection (ATCC).Key equipment includes Pressurized Clean Room, Optima/NIKON microscopies with digital camera, Laminar flow, CO2 incubator, Fluorescent activity assays
Service includes :
-Cell Proliferation
-Cell Migration
-Boyden chamber
-Transwell
-FluoroBlok
-Scratch wound healing
-Tube Formation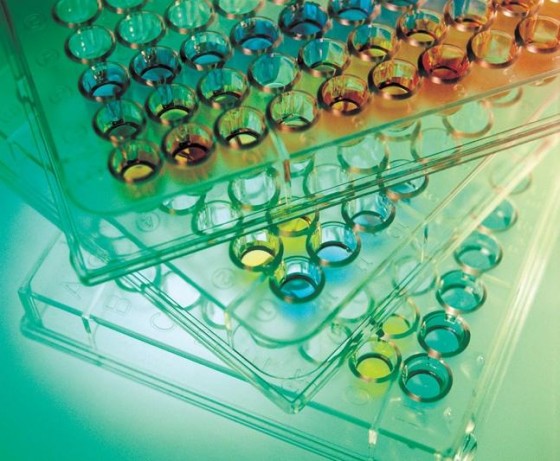 § Analytical Methods Development
Services and methods include testing for product/process related impurities and developing release and in-process assays in support of microbial fermentation, cell culture and purification development.
Key equipment includes
Service includes :
-BCA /Bradford protein assays
-A280 protein determination
-pH
-Conductivity
-ELISA assays
-HPLC-affinity, IEX, HIC, SEC, RP-HPLC
-SDS-PAGE analysis
-IEF analysis
-Western blot analysis
-LAL Endotoxin assays
-Free-thiol assay
-Protease activity assay
-Cellulase activity assay